august 2023
hi how're you doing. feeling very personal bloggy so here's a little bit of fluff.
first half of the month i had a really weird time at work. i finished work on a project around july 20th and for a change i wasn't even told to fiddle with any details or anything. and then i just didn't get assigned anything else for three weeks. still got paid. nobody brought it up. i can't really complain but it was so weird. vulnerable. i can only assume it's more convenient to keep me on tap than bothering with freelancers. also they like my work? which is wild to me, i think i really faked it till i made it.
well anyway, i also organized my music library. the yt-dlp + musicbrainz picard combo is so so good, it's as frictionless as it gets. don't let the command line intimidate you, it's so much better than trying to find a website or software; i used to use 4k video downloader bc it was the least bad and it still sucked ass. this way you never have to deal with any ads or bad ui or anything. with yt-dlp -x --audio-format mp3 [link] you can conquer the world. it supports so many sites and also video. go forth.
i'd pretty much stopped downloading music when covid hit, since i could just put whatever on youtube on my laptop. but having a neat library of albums on my phone and computer and external hd and old ipod nano is just much more my style. can't wait to have the last laugh when we're at the beach with no internet and i get to have my friends listen to angelspit. plus i get to use qmmp, which is lighter and more reliable than youtube and has cute skins that bring a lot of joy. (currently using an edited version of this g1 my little pony skin (i feel awkward putting it up on archive.org, but here it is on mediafire, it increases legibility in the main window), rather uncharacteristic but very cute. and i'm not immune to anime and i might make something custom that matches my siphonophore wallpaper)
lastly, i'm finally finally actually for real this time no clickbait getting things in order for moving. getting out of hell and back into what's by some metrics also hell but like, the devil you know and all that. five and a half years i've spent in limbo but no more. i lost my optimism from burning my dick too many times this past year — move got delayed time and time again because of course it did — but i'm considering that maybe i can think about setting the stage for pursuing hrt sometime in late october. yes that's a lot of verbs because i know something like "getting an appointment late october" is doomed to fail. my goal was to finally get some fucking hormonce in this body this year and there might still be time but like. literally eleventh hour most likely. all because obviously things can't go smoothly and i'll be away for three weeks in sept/oct. yes i'm chewing off my own back about all this.
um. yeah that's a lot. uh. new on the site: i've posted my lesbian analysis of the barbie movie, barbie (2023) loves women but um. not in that way ♡. also: update to dataplankton; turns out i'm branching the story for act 2. i'm still unsure of where everything will end up but i have at least one "ending" in mind. it's not a story in the usual sense (because i'm bad at them) so 1) i'm not too worried about that and 2) i might be better off calling is a conclusion. either way, that's one more container for projecting my brainworms. i've added to the nonexistent knight as well; i really wanna post agilulf's death/sex scene but i've gotta lay some groundwork first. can't have the payoff without the setup. boo.
and for link share time :)
art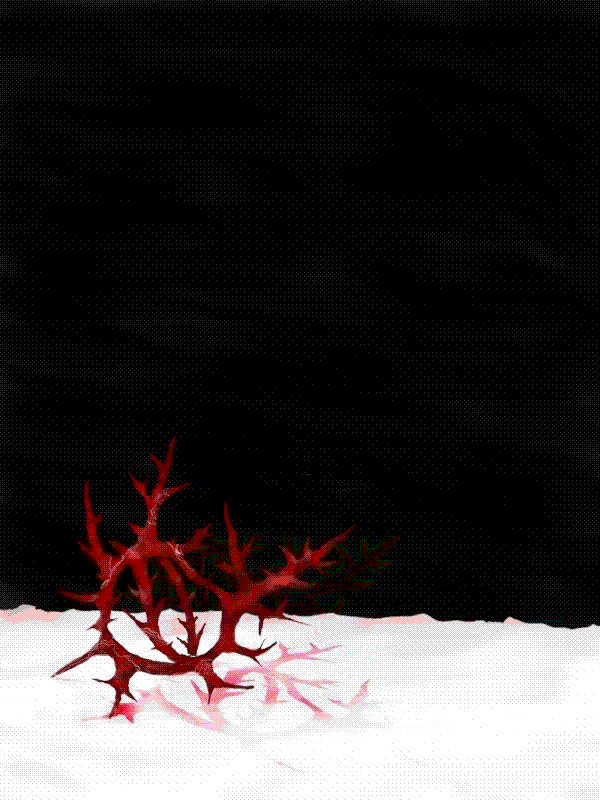 media
games
had a very visual novel heavy start of the month, mostly by accident — they're just so easy to get into since the format is consistent, and it helps that they're mostly ren'py and run beautifully in linux. the steam vn fest felt uncanny in its timing.
south scrimshaw, part one (2023): ough!!! a kinetic (with asides!) nature documentary vn about an alien whale, the artwork is gorgeous and the story is so beautiful. it took me around 70 minutes to read and is completely free (which is insane, it's even got voice acting) so i demand you read it too
touhou library survivors (2023): it's a simple little horde survival x bullet hell touhou fangame; i found the gameplay lackluster. it just doesn't feel as good as picayune dreams (still on demo), which has a similar premise. the stamina system is interesting on paper but... ok so i'm a noob to the genre, but at least in touhou you have two movement speeds, a fast default and a slower focused speed, where you can also see your hitbox. in this game, your hitbox and slow speed are tied to shooting, and you can't just shoot all the time because of stamina. what this means is that whenever you shoot you're slowed down to a crawl, and when you're forced to stop shooting to regen stamina you can't see your hitbox or slow down to maneuver (the base speed is still very slow regardless, but i think that's a horde survival thing). the game is slow and not very satisfactory.
heaven will be mine (2018): and with luna-terra's route that's all routes and all endings (though not all scenes). i realize i never gave this one a proper review. it's really very good. the abstraction, the fight and romance all one and the same. the art is nice, both sprites and cg, though not the highlight. it's just if a really good mecha anime was a vn honestly.
we know the devil (2016): from the creators of hwbm, this one's shorter and more straight-forward (around 30-40 minutes for a route, whereas hwbm took me around five hours total). i love the choice format of isolating a character. it's very... if you ever had a three person friend group you'll know.
your wings my wings (2023): really charming. cute art too.
lycoris;last words (2023): cool story with gorgeous artwork
girl purgatoriem (2023): love the setting, found it reminiscent of claymore. trans monstrosity is always a good theme on my book. art direction is super tight as well.
in other waters (2020): this one had been on my radar for a while (before it came out probably) but i never felt super sure about it so i only got it now (nice sale). i think i like the concept (and aesthetics) more than i do the actual game, because i really dislike being railroaded, and it did stop me from moving at points, forcing me to go back to the base and advance the story. perhaps it can be justified by diegetically (i am just an ai under control of a person) but it felt jarring. but i have a soft spot for marine biology (especially of the alien sort), and you can mostly ignore the text if you want to (the story is alright but nothing groundbreaking), and the sound design is very good, and the ui is gorgeous, so it can also be very relaxing. somewhat optometrist and ophtalmologist -esque in feel. i'd have collapsed (positive) if these were physical instruments with haptic feedback and shit. anyway overall i feel ambivalent but mostly positive i suppose.
the tartarus key (2023) (demo): wish i could've liked it because the escape room vibe sounds cool but free-camera first person point-and-click is such a bad combo that far too many devs insist upon. also it felt very much like a game that doesn't shut up. maybe it's to ease you in or whatever but i hate that
paper angel (2023): i really like slitherbop's style. this looks so swag. nice dreamy narrative too!
proximate (2023) (demo): a very short but very effective demo. absolutely loved the feeling of uncertainty and disorientation from the spartan visuals, which look cool as fuck. also the Realization that came from piecing together what i was seeing from the sanitized AI descriptions was so great. the game forces you to think constantly, and i can tell the delayed reaction time will make for some positively dreadful moments. really looking forward to this one.
the open house (2020): this game is not subtle in the slightest, which made it a little less scary to me, but ymmv. it's still quite nice!
milk inside a bag of milk inside a bag of milk (2020): pretty cool!
doki doki literature club (2017): i wasn't into horror games when it came out, and then it just sorta faded out, and then i realised hey. i could play ddlc. see what the fuss was about. the artwork isn't my style but it looks nice (except for my nemesis, the shrinkwrapped blazer; btw it overlaps the wrong way so the buttons are nonsensical. it pisses me off). it's good at setting the stage with the low stakes romance vn too, which i gather is the reason it's so successful. i genuinely wanted to be on friendly terms with all girls. it can be heavyhanded to its own detriment though. like, the

sayori and yuri deaths, the time loops and jarring cuts

are good, and most of the dialogue, but then the glitches and jumpscare fodder gets a bit silly. yeah yeah the photorealistic eye on a cartoony drawing, we've all seen it. it's clumsy in its meta sometimes too, and from what i've poked at ddlc+

the additional lore is just... unnecessary

. i don't think the mere presence of these things is lame, just that here they often make the game feel insecure about its own story, and undercuts the horror for me. but you know me and (not) being scared. too bad i couldn't play this when it was new, but like, with my six extra years of experience lmao
59 fucks the machine (2023): well, what it says in the tin. post-apocalyptic, mecha-adjacent, the artwork is comic-like rather than sprite based. it's good!
misericorde (2023): i wound up reading it at a glacial pace, a shame because i really dig the story. the soundtrack is great and really compliments the scenes, especially when it comes to building up tension. i love the monochrome art style too, it's really striking. very excited for the next volumes!
flesh, blood, & concrete (2021): god this game is so beautiful — artwork and story and environment, the whole thing. i have no idea why i didn't play it when i first heard of it (through a wonderful and rather obscure yt that talked about mostly rather obscure horror games; it was called soft and hollow and she wiped her web presence last year. i sadly haven't been able to find any of her videos archived). it's less than an hour to play, and i definitely recommend you do (btw if you watch a lp look for something posted since april this year. the game was updated). there's also some beautiful artwork on the dev's website.
PRODUCER 2021 (2022): a very my art has to get weirder game! it's super cool, and the visuals are really unique. it has a lot of micro-... interactions? it feels old school point-and-click in a way, the game doesn't feel passive but instead reactive. it has a voice. also rather cinematic? idk. lots of personality in this guy, check it out.
vault 819 underground (2022)
wastewater (2023)
movies and series
good omens 2 (2023): since s2 got confirmed i've always felt in two minds about it. without a source material i was unsure just what it could even be about. i was right, because while the season is fun, it's enjoyable, i love all the performances etc it's more a set up to a proper season 3 than anything else. like, the book / s1 have a very solid storyline about the antichrist, it's all very fun and cheeky (very pratchett) and s3 will head that way

with the second coming

, which is exciting! but this wasn't much of anything. also for all his lip service neil gaiman doesn't really materially like gay people very much. like. to spend twelve episodes actively jesting and japing about how aziraphale and crowley are very clearly an item without actually having to put any work into their relationship (and then undercut the scene where they actually talk for once, and top it off with a non-kiss like that. they should have had the brokeback mountain kiss. it's what we deserved. also @ women and adjacent in the audience hi hello i deserve that kiss personally. um anyway.) isn't cute.
doctor who (yknow): tennant got me missing tenth my friend the tenth doctor (and rose and martha and donna!) so it was back to series 2+. i wanna get around to watching the s6 finale (i own the damn dvd! and never finished it!) and the very newest season eventually (mostly so i can be caught up for tennant's return uwu) but oh the sweet embrace of nostalgia. it's kinda funny how much tenth fucks lmao. he is kinda cute i guess? but i definitely dislike random acts of heterosexuality (particularly i always had a distaste for his uhh clone-thing getting together with rose at the beach that i couldn't shake off). anyway i'm mid martha season now :)
barbarella (1968): the artistic direction here is stunning, the sets and costumes are all a delight to look at. the movie isn't much good at all but i can see why it left such a mark. wish it weren't such a low energy drag
black narcissus (1947): could go without the racism and the brownface of course. wish it'd been more tense, especially in the first half. don't really understand the grip it had but like. believe it or not it's been many years since 1947 and we've had a few more movies since then. the cinematography really is very pretty though, i'm sure i'd be floored by it back then
ring (1998): the original japanese one, it's quite good. not very scary but maybe it's because it's all so familiar through osmosis. i haven't watched the usamerican remake yet, i wonder if it's more jumpscare heavy. this one is more of a supernatural mystery. again, not scary but still good.
black sails (2014-2017): yes girl start another tv series before finishing any others !! it's nice :). nodding whenever anne bonny is on screen so people know i agree with her actions. i'm currently on s3e2.
maurice (1987): omg hugh grant from lair of the white worm :). great movie, i'd love to read the book too at some point but. yknow how long my reading list is. the movie itself had been languishing in my watchlist for years since two and a half hours is a lot.
books and manga
murciélago (kana yoshimura): action seinen with an awful awful lesbian protag. now that i'm no longer a teenager with more anger than media literacy and lesbian experiences, i've really grown to enjoy the predatory lesbian lmao. i mean. it's a harmful trope that fucks up the way we perceive ourselves and our relationships with women (and the way others perceive us as well), sure, but um. yknow. cast the first stone they who have never wanted to prey and/or be preyed upon. as a treat. she really is very awful though but that's her point — the manga is very edgy, to the point of immaturity. and i love her design despite the humongous bazongas. she's a fun character. on the longer side so i'm far from caught up
trigun (yasuhiro nightow): just the first two volumes, so no trimax. i'd love to have read more but i have never encountered a manga this hard to visually parse. can't explain it. took me probably two months fighting for my life trying to read just these two chapters
to be taught, if fortunate (becky chambers): reread. i gave it five stars the first go around but i cannot fathom why. the protag / narrator is too chipper. biologist annihilation she is not. my biggest peeve though, is that terrified of alienating the reader, the book never leaves a concept undefined. chill for a sec will ya. even beyond me knowing, say, what an autotroph is from biology class, i'm reading science fiction. this isn't my first rodeo. and i'm perfectly fine with not knowing things and having to look them up outside of the book. it's ok to assume the reader knows things, i promise. also the ending is inconclusive, which i wouldn't mind had the rest of the story been more interesting. it lacks both conflict and worldbuilding; i could live without one of those if the other was solid, but this just isn't much of anything
the sword of paros (kaoru kurimoto): princess-knight x commoner yuri babey! art is by yumiko igarashi and by god the 80s shoujo style is so delicious. it's really deep into my comfort zone. i liked it :)
picnic at hanging rock (joan lindsay): it's really good! the mystery is super compelling, in no small part because of the narrator. i love omniscient narrators that feel like characters in their own right. they sound like a person that knows far more about the events than they possibly could. my favorite moment is when a character doesn't comment on the fact that irma wasn't wearing a corset, so that clue went without investigation. just what would that hint at? how would things have gone differently?
shimeji simulation (tsukumizu): really lovely. there's a sad undercurrent to everything it feels. absolutely positive, i really enjoy it. you really should read this one. monthly releases are gonna kill me though i need it all right nowww
tandem love (kasahara tetsuro): really cute fluffy shorts, i'd love to read a longer work in this setting ^_^
girls' last tour (tsukumizu): oughhhh. so good.
how far the light reaches (sabrina imbler): was expecting more (esp when it comes to deep sea) but it's interesting regardless. however i've come to realize that i dislike essay collections like this. they start feeling like a drag real fast, unlike nonfic where chapters build on one another. strangely i don't usually feel this way about short story collections. so i haven't finished this yet, it's hibernating
eniale & dewiela (kamome shirahama): from the same mangaka as witch hat atelier so it's super pretty. and the care put into the fashion is very nice. fun little episodic manga, i love the casualness of heaven and hell here (even more than good omens). should have been yuri though. obviously. we could have had it all.....
asumi-chan is interested in lesbian brothels! (kuro itsuki): actually read the first two volumes last month (third volume came out now, mangasee uploads it in bursts) but didn't post because for all my talk of erotica it's like manga is a step too far. which is just silly, even if the art style would definitely not be my first choice. anyway it's really sweet and i love the characters
chobits (clamp): this was a super quick read, loved the tight pacing. the art is nice, chi is peak born in a cardboard box all alone moe (she and the other persocoms all have very endearing designs, like an idog). i think it's a bit of a thematic mess? i find it funny that it's a sex-after-marriage manga? not sure how i feel about the story. it's kinda whatever i suppose.
transistor venus (izumi takemoto): reading casually; it's charming. i found the the art style pretty unique, the cleanliness reminds me of vector art?
synthetic animals (ghost blood machine): ahhh really wished this was longer! i wanted to spend more time with it! it's quite good :)
---
buh bye bye